Seiko Men's Grand Sport 7d48-0am0 Not-working Kinetic Perpetual Watch Snp068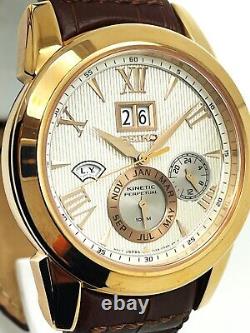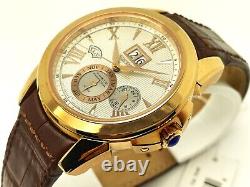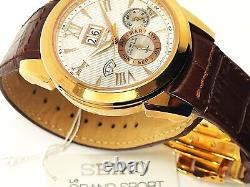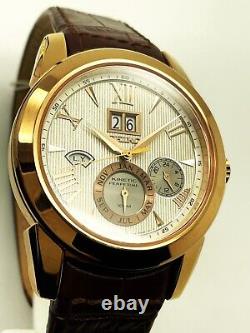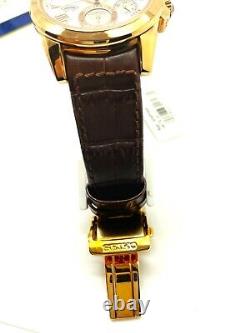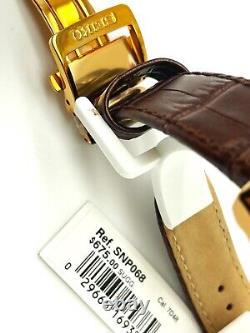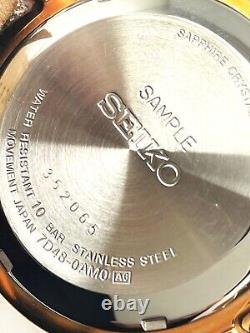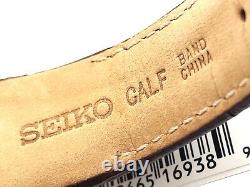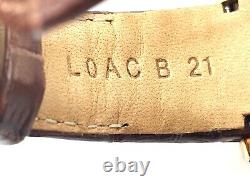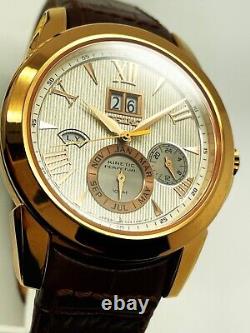 FIXABLE WORKING MOVEMENT INSIDE THIS WATCH. " IT DOES NOT RUN ", OPERATE, FUNCTION, OR WORK.
THIS WATCH IS A SEIKO SALESMAN'S SAMPLE THAT HAS BEEN HANDLED AND MAY CONTAIN MINOR SCRATCHES. THE WORD SAMPLE IS STAMPED ON THE CASE BACK.. SEIKO GRAND SPORT MEN'S WITH NOT-WORKING NOT FIXABLE MOVEMENT PERPETUAL KINETIC ANALOG WATCH. SEIKO 21MM BROWN LEATHER BAND. ROSE GOLD TONE STAINLESS CASE. All watches on this listing do not come with box or papers and cannot be guaranteed for waterproofing, even dive watches due to age. Authenticity and description are guaranteed. THE CROWN IS GENTLY CEMENTED TO ITS CROWN TUBE.

---