Disney Catalog Bambi & Faline Watch Limited Edition 0656/1500 NOT WORKING READ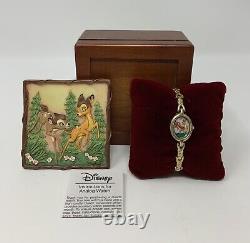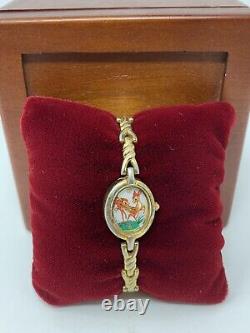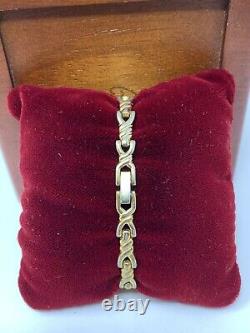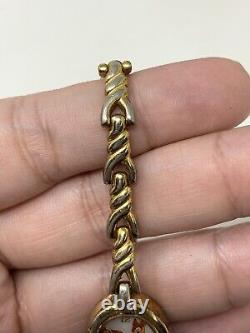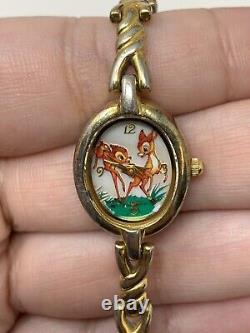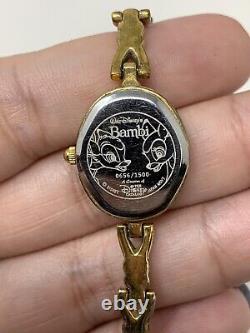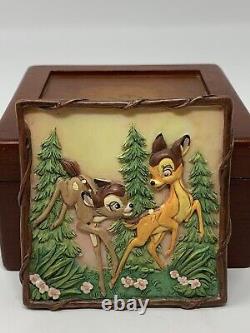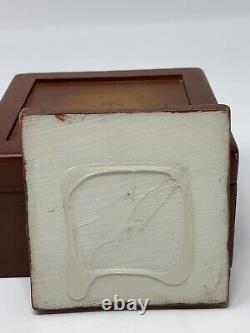 Preowned - Please note, this is not currently working. However, I have not made any attempts to open the battery compartment or change the battery. This could possibly work if the battery was changed and the compartment had no corrosion, however, I make no guarantees that it will. There is noticeable wear throughout where the gold color has come off exposing the silver underneath (refer to photos). Additionally, the decorative piece of Bambi and Faline has come unglued from the top of the box and needs to be repaired.
Includes the instructions booklet - no other paperwork included.

---