Valjoux R 22 montre chronograph Chronographe compteur Watch recording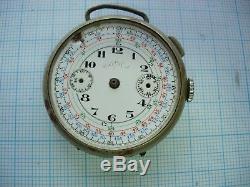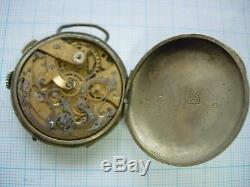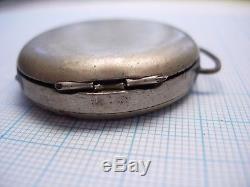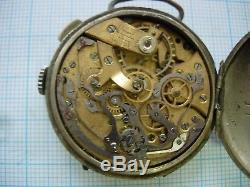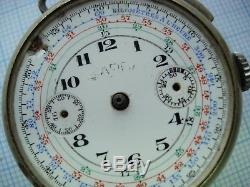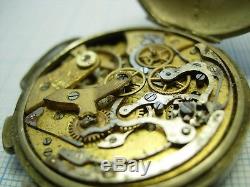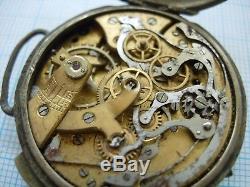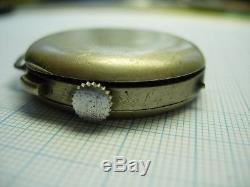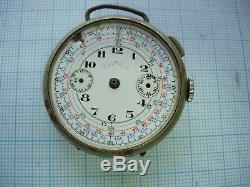 Mouvement Valjoux 22 roue a 6 colonne. Le tout est vendu pour pieces en mauvais état avec oxydation. Ponts tordus et cassé pierre de ponts absente balancier cassé , axe sortie aiguille des minutes cassé. Cadran avec éclat aiguilles et anses absentes le tout vendu pour pieces.
Watch chronographe Sarda mono button. Movement Valjoux 22 wheels in 6 columns. Bridges(Decks) were twisted and broken stone of bridges(decks) absentee broken pendulum, centres taken(brought) out hand of broken minutes. Uhr chronographe von Sarda mono Drücker.
Bewegung Valjoux 22 Räder in 6 Säulen. Das alles ist für Stücke(Zimmer) im schlechten Zustand(Staat) mit Oxydation verkauft. Die gewrungenen und zerbrochenen Brücken Brückenstein Abwesender richtet zerbrochene Balancierstange, herausgenommen Nadel der zerbrochenen Minuten aus. Zifferblatt mit Glanz(Splitter) abwesende Nadeln das in schlechtem Zustand(Staat) für Stücke(Zimmer) verkaufte alles.
Chronograaf horloge Sarda mono pusher. Mouvement Valjoux 22 wielen met 6 kolommen. Het geheel wordt voor onderdelen in slechte conditie met oxidatie verkocht. Gedraaide en gebroken bruggen ontbreken brugsteen gebroken evenwicht, spinnen uit gebroken minuten hand.
Dial met ontbrekende scherpe naalden, die allemaal in slechte staat worden verkocht voor onderdelen. Jìshí m bio Sarda dn shng dào tu gn. Mouvement Valjoux 22 lún 6 liè. Zhngt xioshòu bùjiàn chyú èliè zhuàngtài, ynghuà.
Ni qiáo duàn qiáo qiáo shí pòsuì pínghéng, zhzhóu duànliè fnzhn. Qusho jinruì de zhn de bhào, suyu xioshòu tiáojiàn bù ji de língjiàn. Kuronogurafu udedokei sarudamonopussh 6-retsu no Mouvement Valjoux 22-rin zentai ga warui jtai no buhin o sanka shite hanbai sa rete imasu. Nejitte kowareta kyry no kakete iru hashiishi, ptsu no jtai ga warui jtai de hanbai sa rete iru surudoi hari no nai daiyaru. Ajoutez-moi dans votre liste de favoris!
The item "Valjoux R 22 montre chronograph Chronographe compteur Watch recording" is in sale since Tuesday, September 19, 2017. This item is in the category "Bijoux, montres\Montres, pièces, accessoires\Montres classiques". The seller is "beffroi111" and is located in Franche-Comté. This item can be shipped worldwide.
---